LICENSED DISTRIBUTION - SINGLES
SINGLES may contain between 1 - 3 tracks.


OUTLETS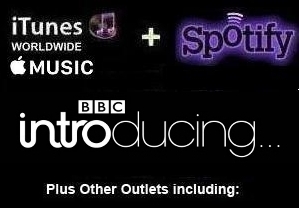 ROSTER
CURRENT FULL DISTRIBUTION ROSTER TOTAL
40 BANDS / ACTS : ROSTER TOTAL = 40
(Reviewed Mid-Monthly)
We have a strict roster total for FULL distribution of 40 Bands / Acts.
If our FULL distribution roster total is at capacity (40) we cannot accept submissions from new Bands / Acts.
You may, however, still submit your music for DISTRIBUTION LITE through a selected network of outlets including Spotify and Bandcamp and have a priority option to upgrade to full distribution later.

EXISTING CLIENTS : May have as many releases as they wish and can submit another at any time.
We offer a 50% discount on additional releases.
---