SELL YOUR MUSIC WORLDWIDE!
Get 90% Royalties on all sales
Choose your own retail price
Choose where your music is sold
Choose 1, 2 or 5 year release campaigns
Choose Promotional Options
LICENSED DISTRIBUTION - EPS
If your EP has between 5 and 7 tracks on it then it's really a MINI ALBUM.

MINI ALBUMS

EP's have between 2 and 4 tracks on them.


OUTLETS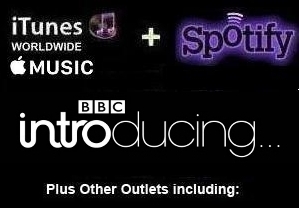 Amazon
Bandcamp
Google / YouTube
Soundcloud
---